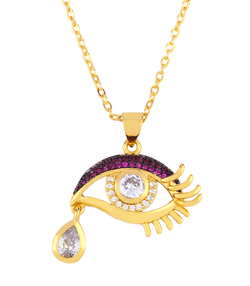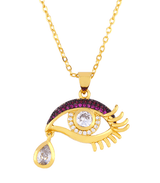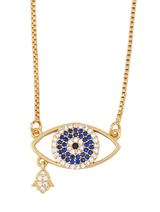 These 2 chain necklaces are made of gold plated brass and have each a larger "Evil Eye' pendant.
The pendants are made with Zirconia stones.
One is showing the eye lid with pink zircons with a large white tear drop, and the other is a larger eye with white and blue zircons with a tear.
Slightly adjustable.

2.5cm diameter
45 cm long
Ideal for everyday wear !