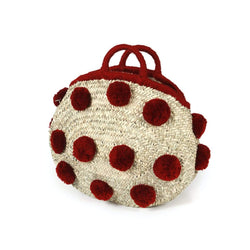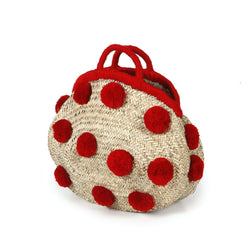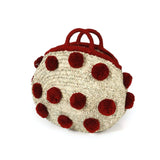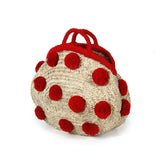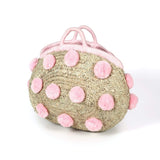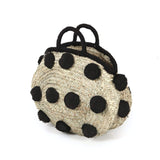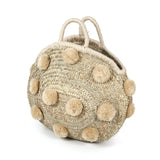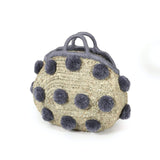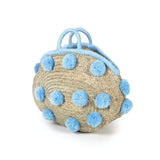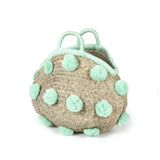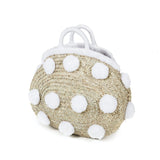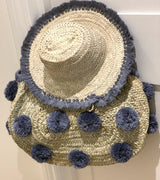 These bags are handmade in Morocco and make the cutest summer bags! Use it for handbag in the city or on the beach! They are handwoven in palm leaves and are therefore very robust.
They have 2 handles woven with wool so they are comfortable to carry.
Approximately 47cm L x 38cm H x 12cm W
They come in various colours for all weather! PomPoms in Burgundy, Red, Black, Grey, Ice Blue, Mint, Pink, White and Cream.  They look great with a matching straw hat with tassels!