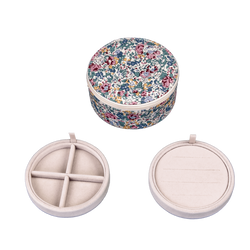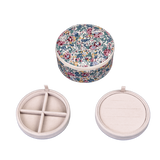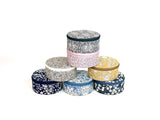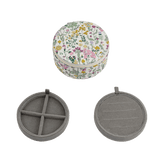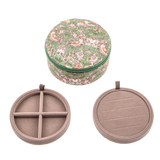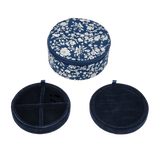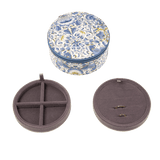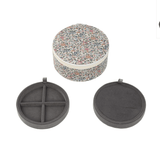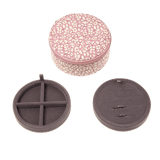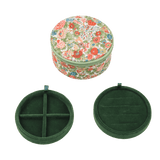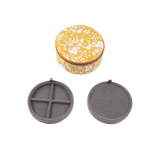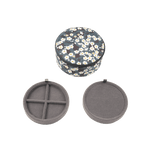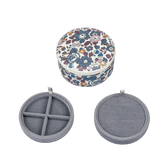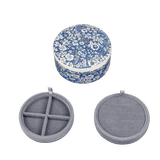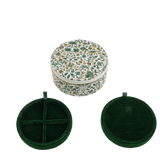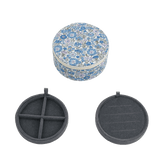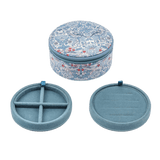 These round jewellery boxes are made with classic and timeless Liberty's fabrics. They have 2 dividers ideal for putting rings, earrings, charms, bracelets or necklaces!
Pick your favourite pieces and bring it with you on holidays or just for the weekend!
11cm Diameter x 5cm High
The Liberty's Collection is from BonDep.