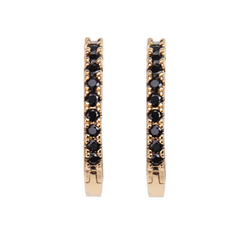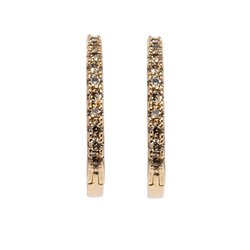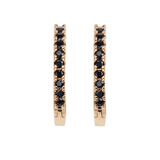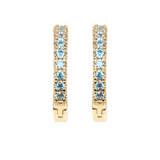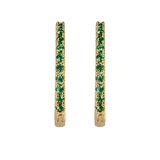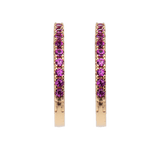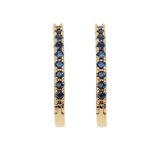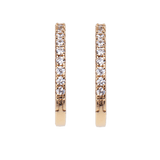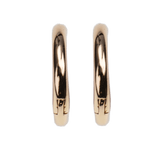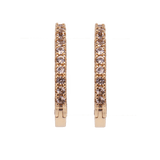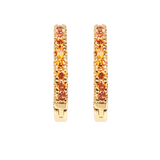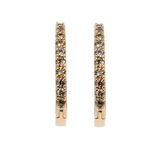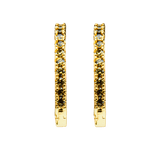 These hoops earrings are medium sized and come in 6 different colours. They are fun and suitable for all ages! Easy to wear for everyday use, or make them even more fabulous by adding a charm on!
The hoops are made of Gold plated brass, with encrusted Zirconia stones.
Zirconia is a synthesised man-made crystalline material, that is colourless and flawless, and looks very similar to a diamond with its brilliance and crystal clarity.
The jewellery collection is from Emilia by BonDep.