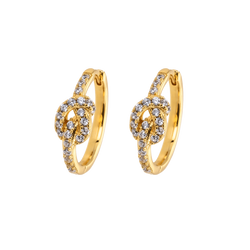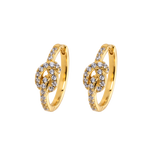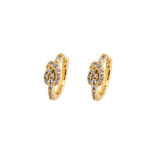 These hoop earrings are slightly larger sized, and the knot makes them standout furthermore. They come in small and large size.
The hoops are made of Gold plated brass, with encrusted Zirconia stones.
Zirconia is a synthesised man-made crystalline material, that is colourless and flawless, and looks very similar to a diamond with its brilliance and crystal clarity.
The jewellery collection is from Emilia by BonDep.