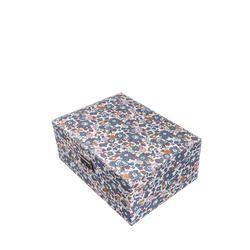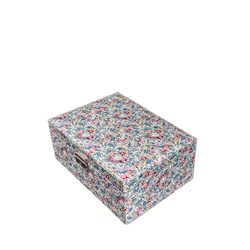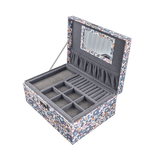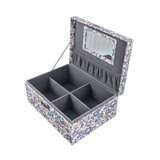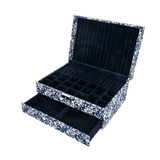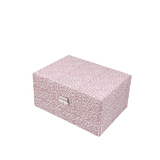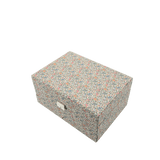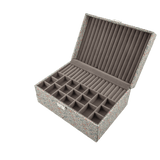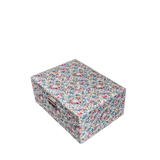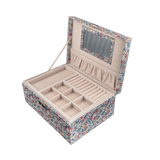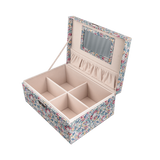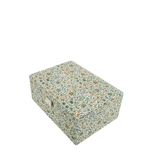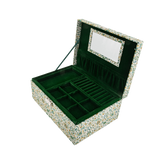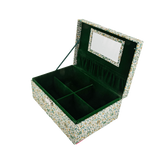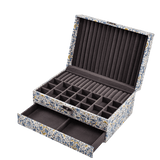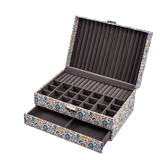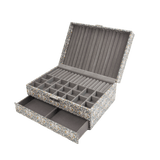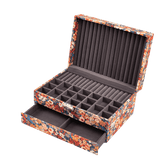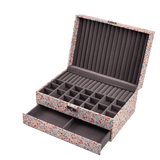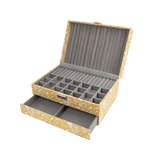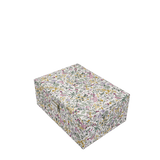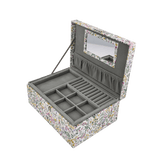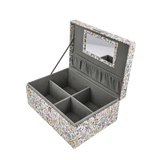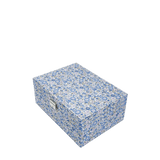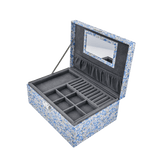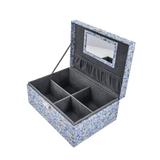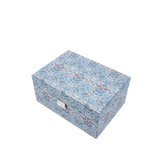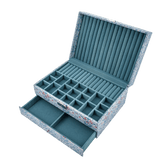 These jewellery boxes are a perfect size to keep your jewellery! Covered with the classic fabrics from Liberty's, they have small compartments for rings, bracelets and ear rings, as well as a drawer for necklaces and brooches for example! Inside is a brown or grey velvet fabric. They make great presents!  
It has a small lock with a key.
12.5cm High x 28cm Long x 20cm Deep
 The Liberty's Collection is from BonDep.