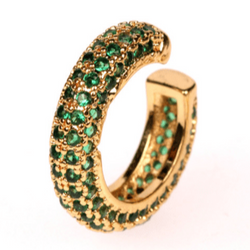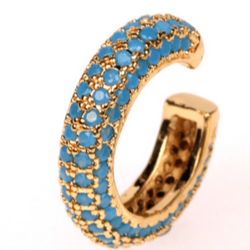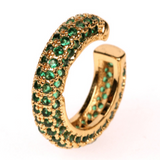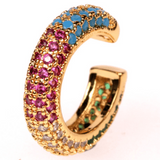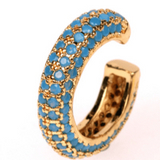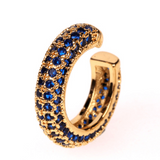 These ear cuffs are clip on, and can be placed on the ear lob as regular ear hoops or further up the ear as a cuff!
Easily adjustable for all sizes.
Mix and match the colours and wear several at the same time.
They are covered with zircons and are gold plated brass.  They exist in green, light blue, navy, multi coloured and white.
Sold as a pair
1.8cm Diameter
Elegant and fun!

Zirconia is a synthesised man-made crystalline material, that is colourless and flawless, and looks very similar to a diamond with its brilliance and crystal clarity.