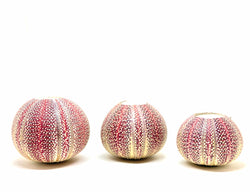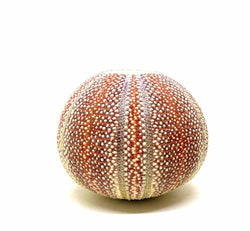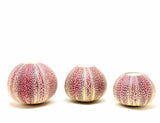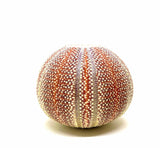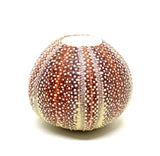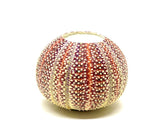 The Sea urchins candle holders come from the North of Norway and are carefully handpicked at the bottom of the sea by Tanja. They are washed and brushed in order to show the final natural surface.
They come in 3 sizes, large, medium and small candle.
The colours are a rusty pink orange, and they all vary slightly in sizes and colours as they are natural from the sea.
Large 8,5cm high x 11cm diameter.
Medium 7,5cm high x 9,5cm diameter
Small 6,6cm high x 8,5cm diameter