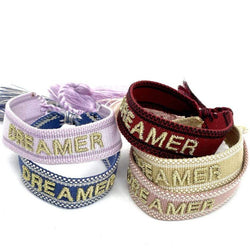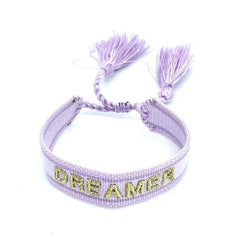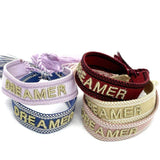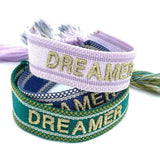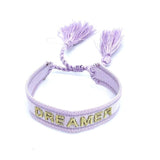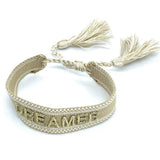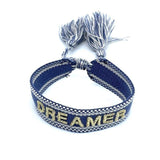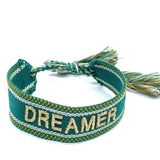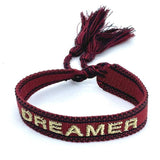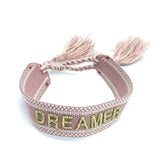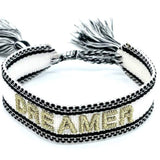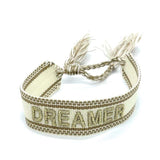 Trendy and colourful Friendship Bracelets!

Adjustable strap
Fits all
Woven cotton
Machine embroidered.
For each bracelet we commit to give £1 to THE MIX Charity, Essential  Mental Health Support for Under 25's.
Other texts are YOLO (You only live once) Hasta la Vista, LOVE, LOVE, LOVE and GOOD VIBES ONLY, J'ADORE and DREAMER!