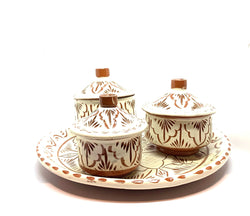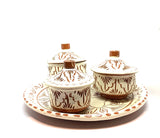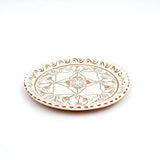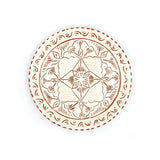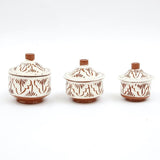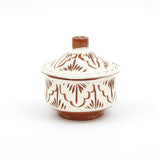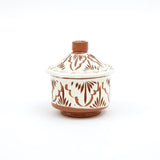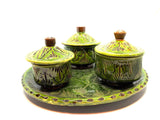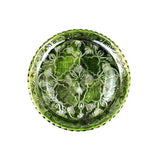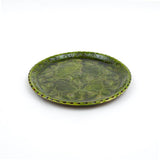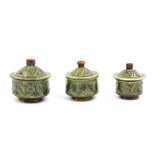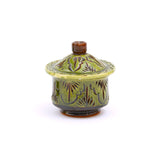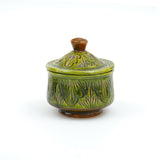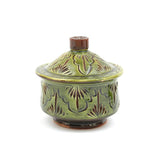 This beautiful pottery is handmade in the village of Tamegroute, a small village in the Draa Valley in Morocco. The particular green colour is a characteristic of this region, where the copper and the natural clay from the Draa river meet. The colour is therefore from natural colour pigment.
This tray is useful on the kitchen counter or table, to store everyday ingredients like tea, sugar, coffee, grains... The motifs are hand engraved in the colour pigment reflecting the tones of the clay. The tray comprises 3 pots in different sizes and exists in 2 colours.
Large Pot: 14cm H x 15cm D
Medium Pot: 13cm H x 14cm D
Small Pot: 12cm H x 12cm D
All the pieces are unique with their own imperfections.