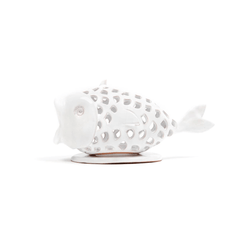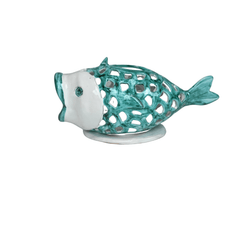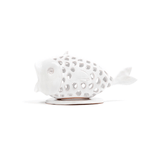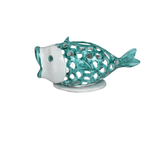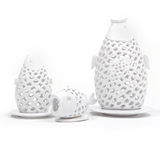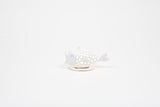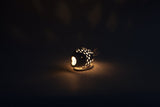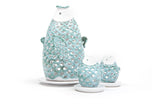 Our ceramic fish lantern with an intricate cut out design will bring your home a cosy, warm glow once a candle is placed inside. Perfect for outdoor or for dinner table lighting. All the details of these items allow beautiful and unusual candle lighting.
Ceramic
Length: Approx. 17 cm. Height: 9 cm
Hand wash
Please note there might be a 4-5 weeks delivery time if items are not in stock.