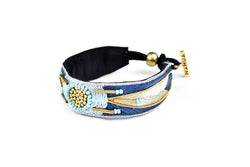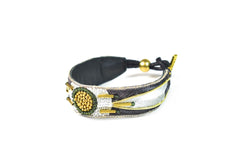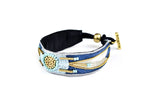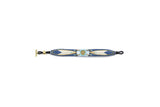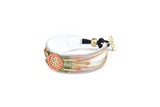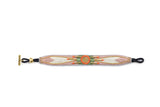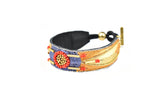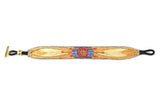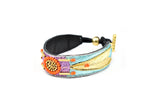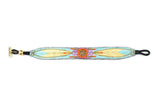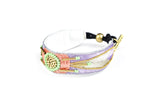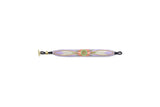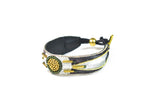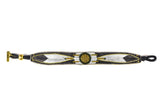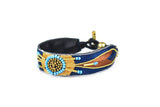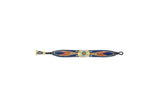 These bracelets are using a rare hand embroidery technique from India. They reflect exceptional craftsmanship and expertise which was normally applied in the making of Indian ceremonial clothing and army uniforms.
By creating these bracelets, this traditional technique transcends through generations today.
Hand embroidered.
Silk and Metals.
Looks great on its own or with the Apache Wide.