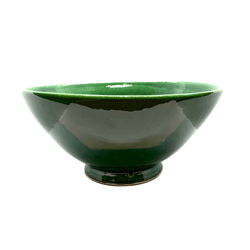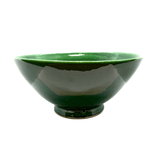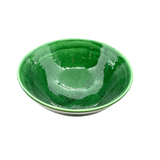 This beautiful pottery is handmade in the village of Tamegroute, a small village in the Draa Valley in Morocco. The particular green colour is a characteristic of this region, where the copper and the natural clay from the Draa river meet. The colour is therefore from natural colour pigment.
This large platter looks great on a kitchen counter filled with fruits and vegetables for example- or can be used for serving large dishes. 
All the pieces are unique with their own imperfections.
Diameter 37.5 cm x 6.5cm High